Video-Conference Simplified
Meet Hour helps you to easily create group meetings, record calls, access whiteboard, and collaborate with participants.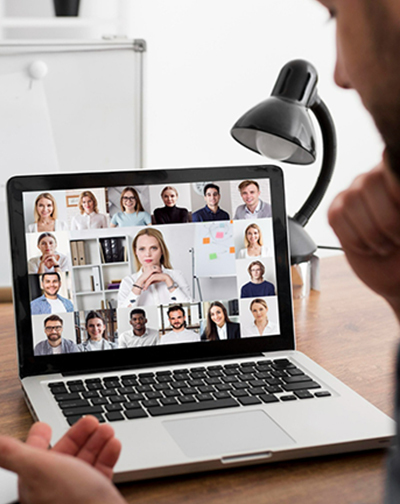 Key Features of Enterprise Self Host
No Licence Monthly Billing
Unlimited 1:1 & Group Meeting
Host up-to 500 Participants
Self Host on your Server (On-Premise)
No need to buy licences for all the users in your platform.
Recording within your AWS S3 Bucket
100% White Labelled
Manage your Own Conference Design
Company Branded Mobile Apps and Desktop Apps
Custom Development Feasibility
Premium Support
Quick Setup
Simply sign up, create a meeting room, set a password, and get started with your meeting.
Unlimited Calling
Enjoy 24-hour unlimited audio/video calling plus unlimited recording, all with end-to-end encryption.
Full-Featured
Enable virtual backgrounds, screen sharing, chat, donations, real-time document collaboration, and more.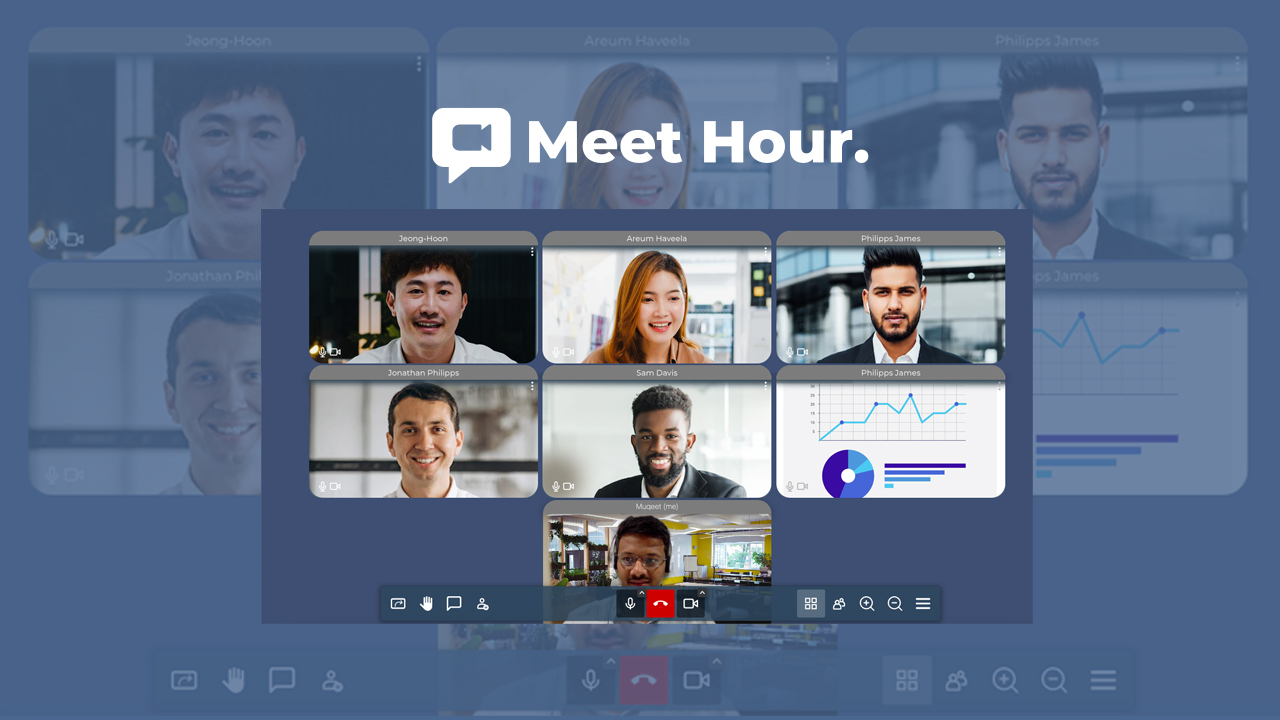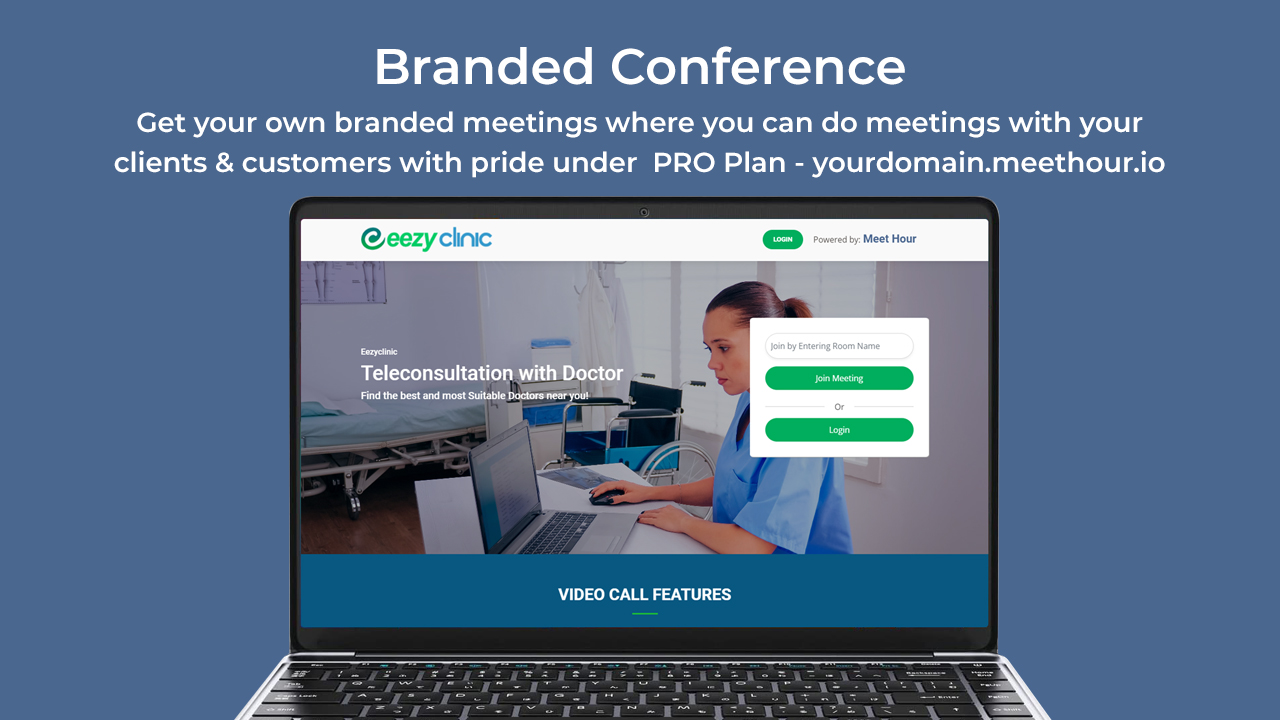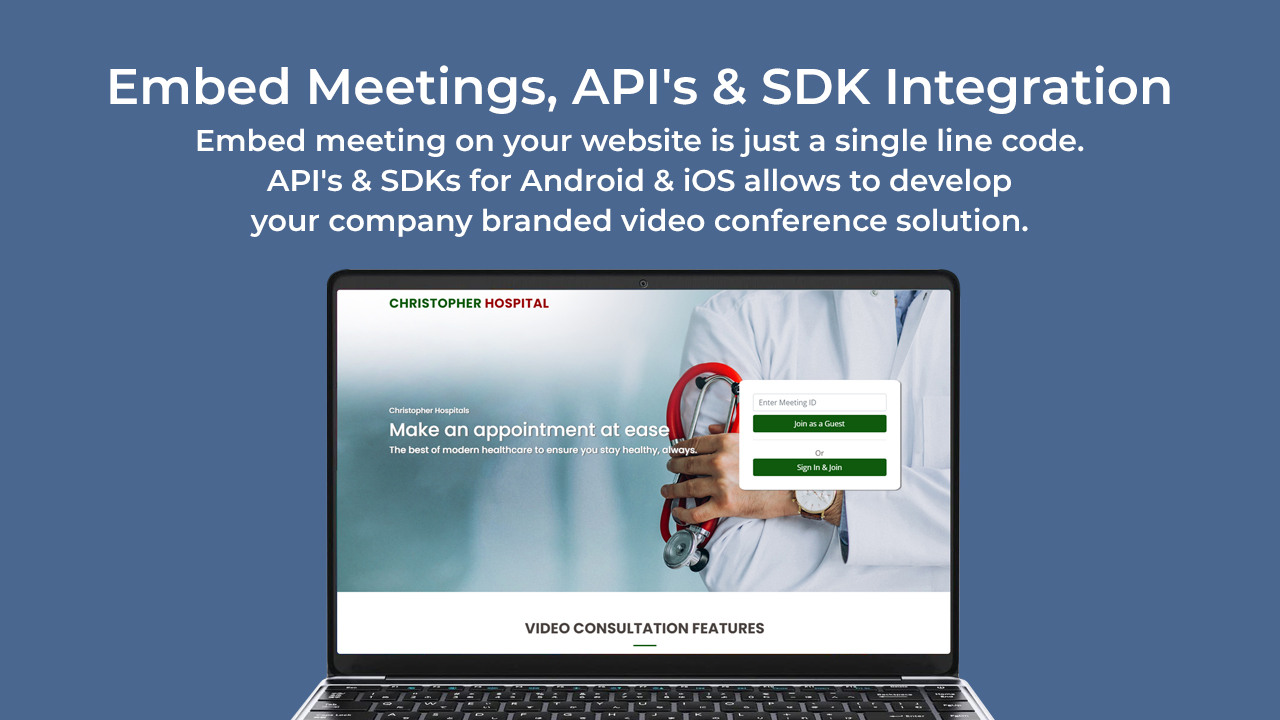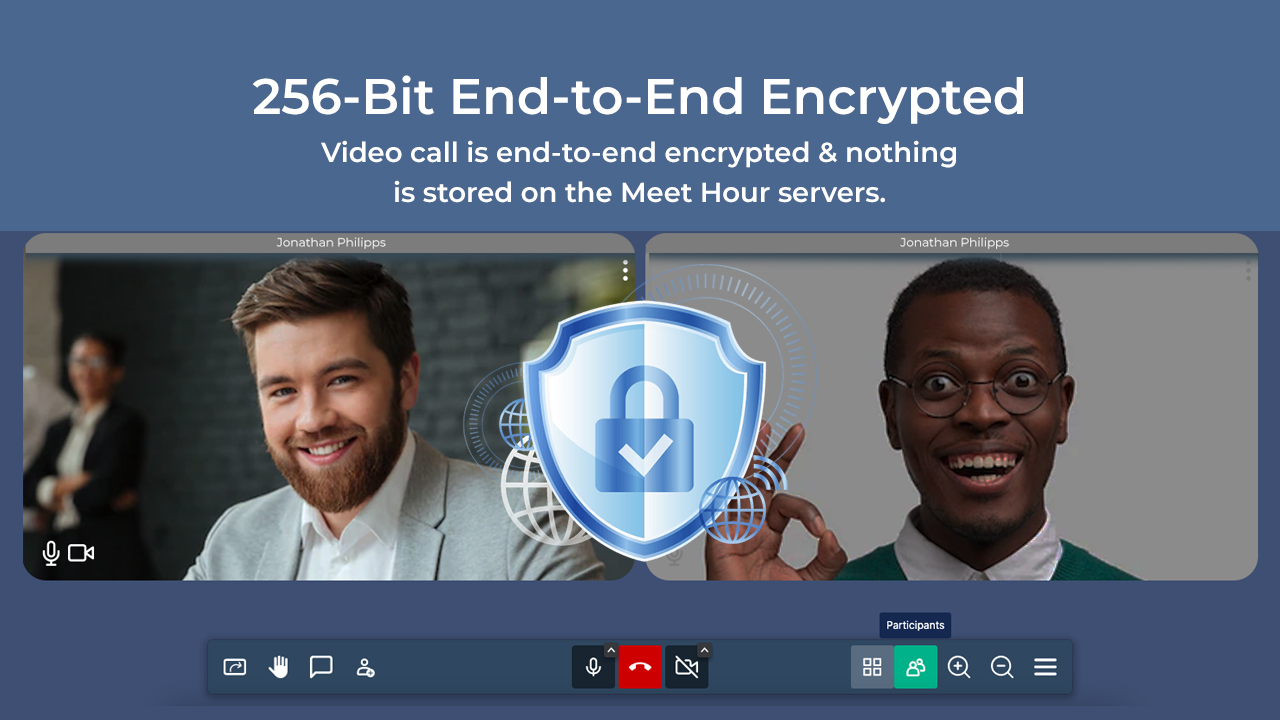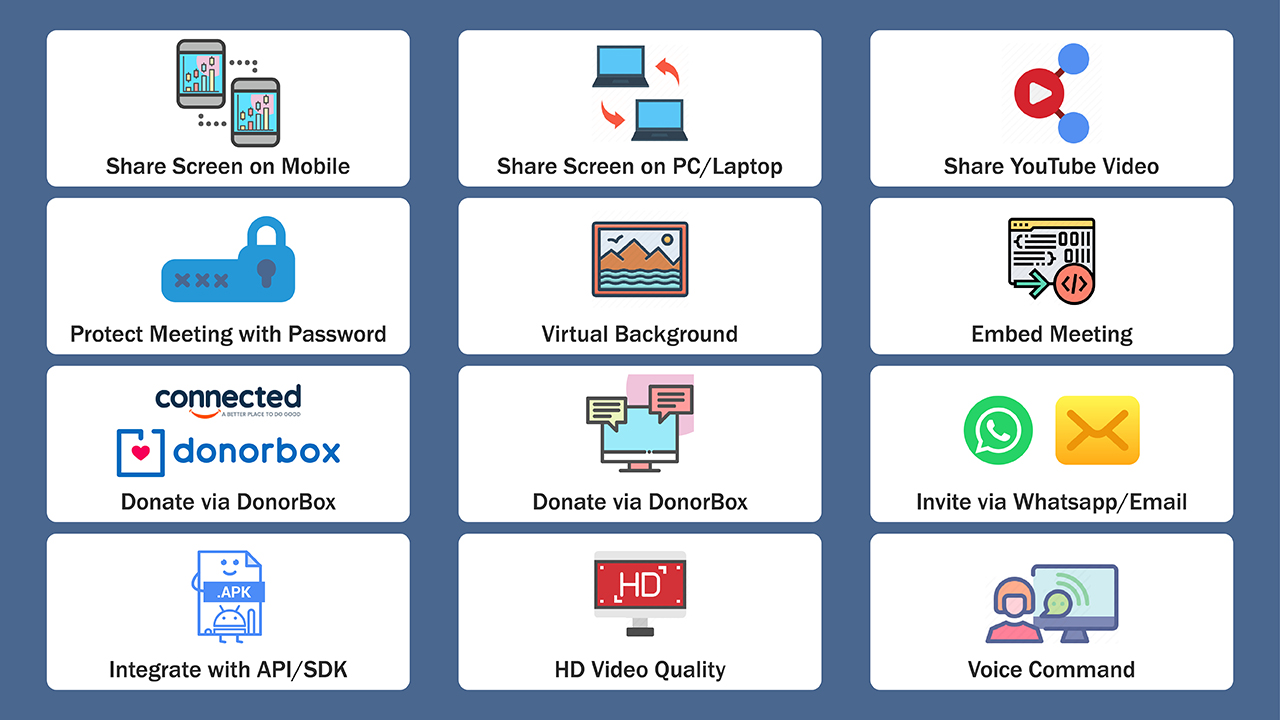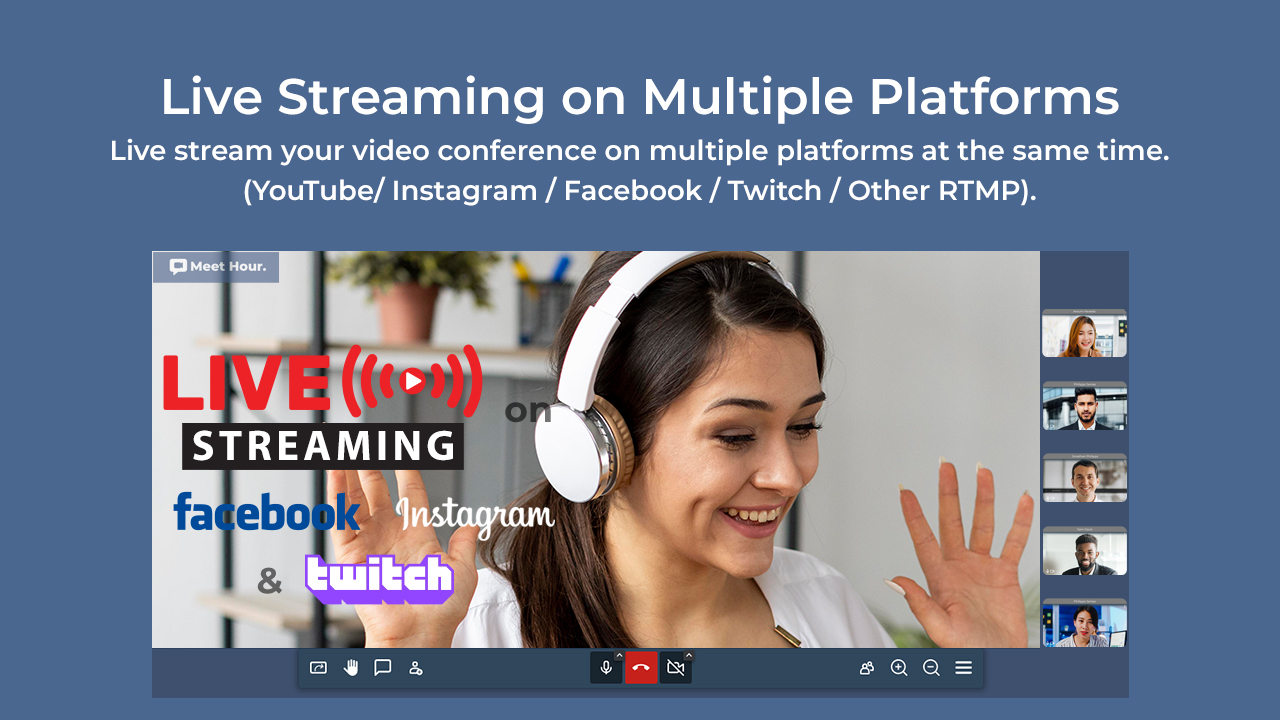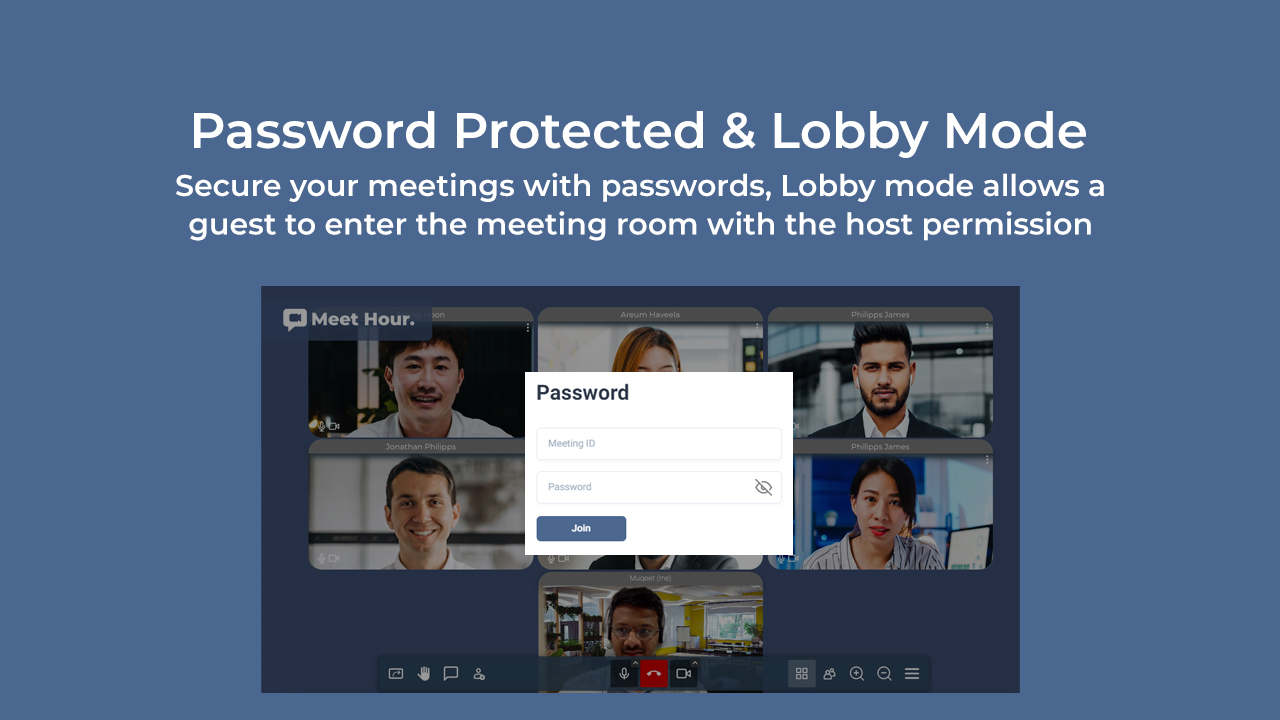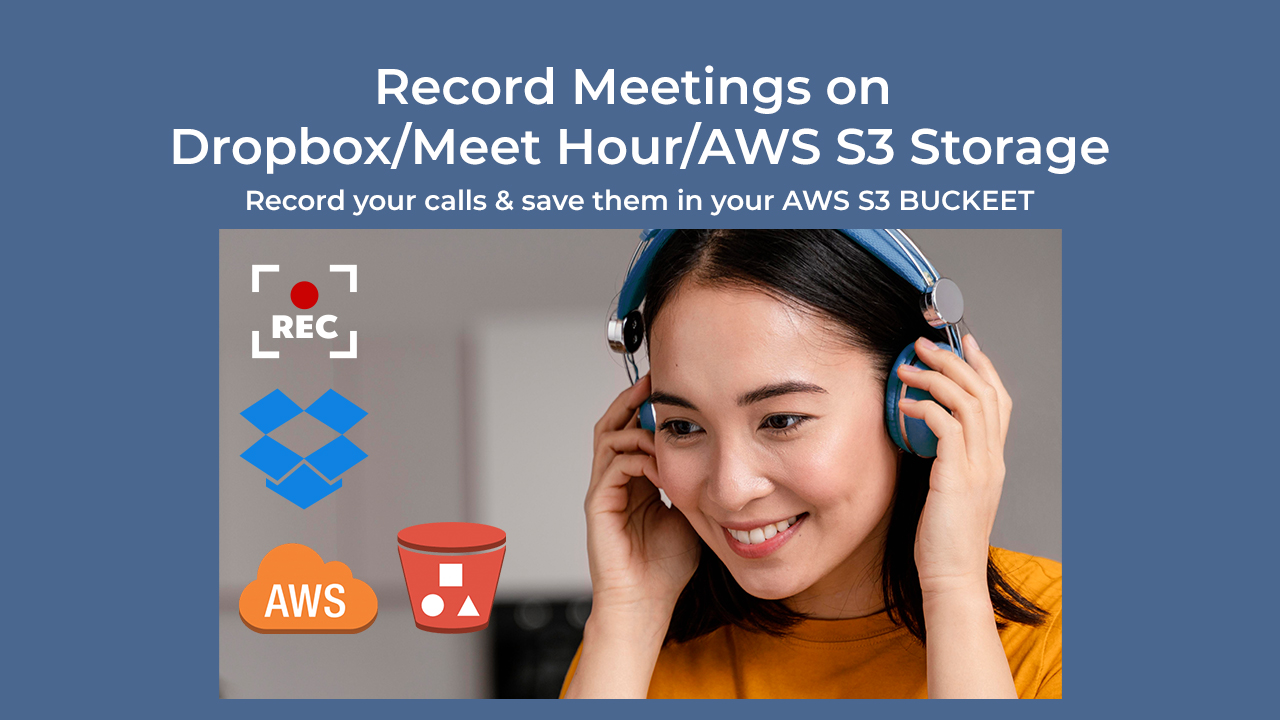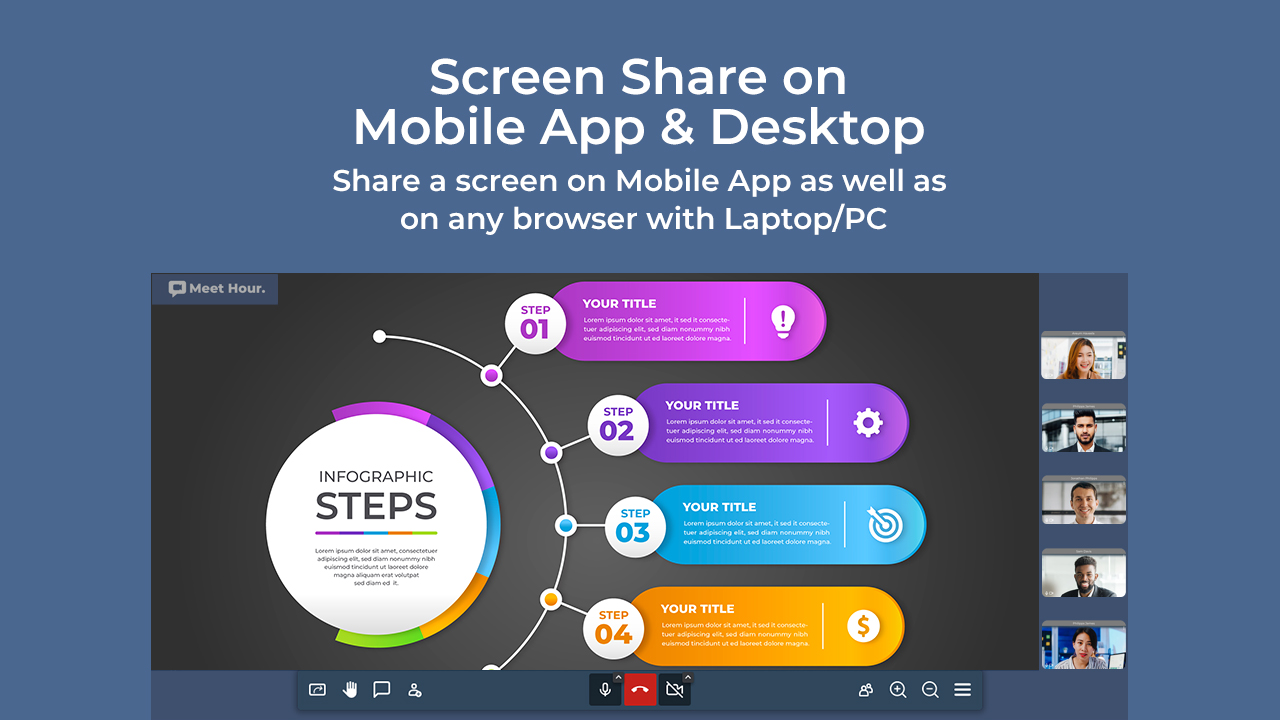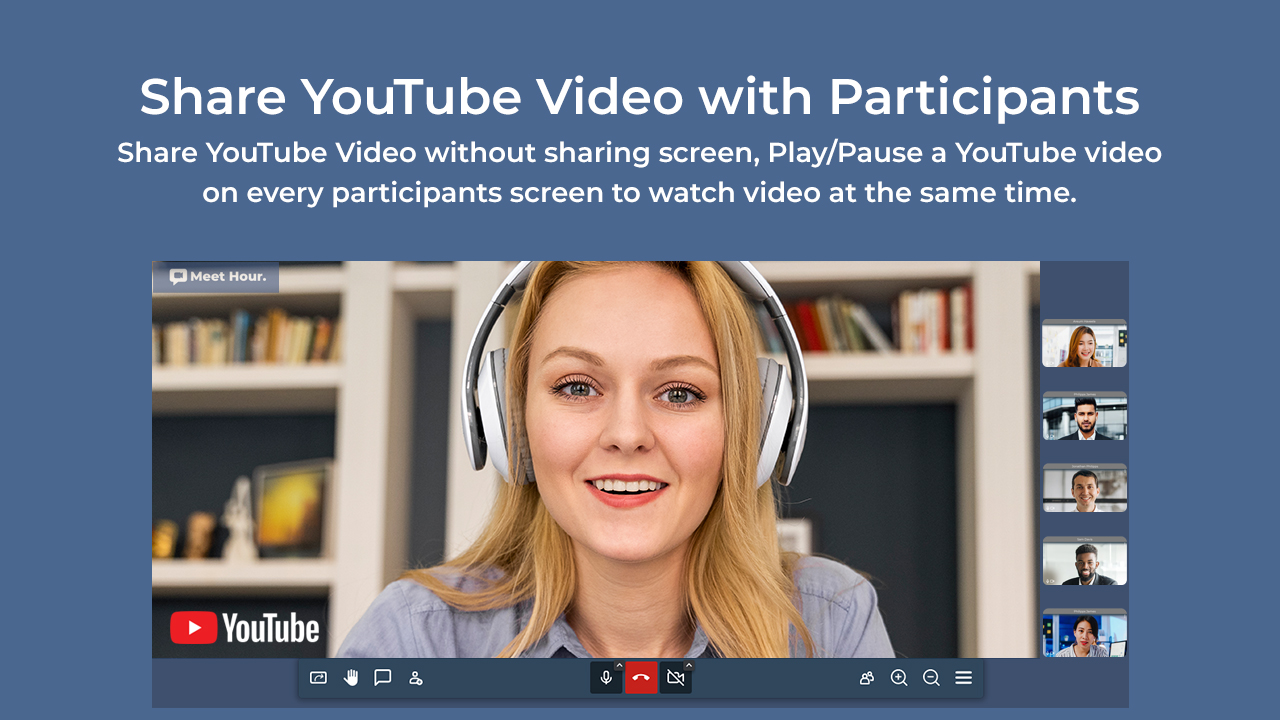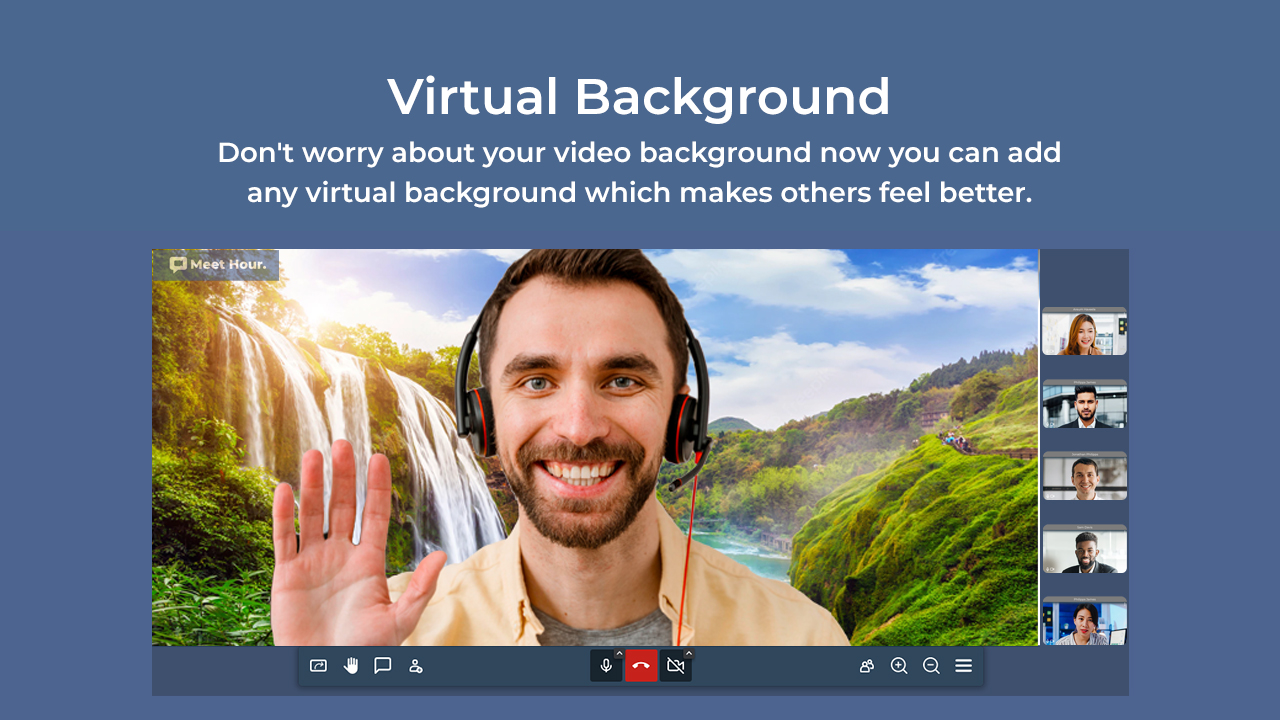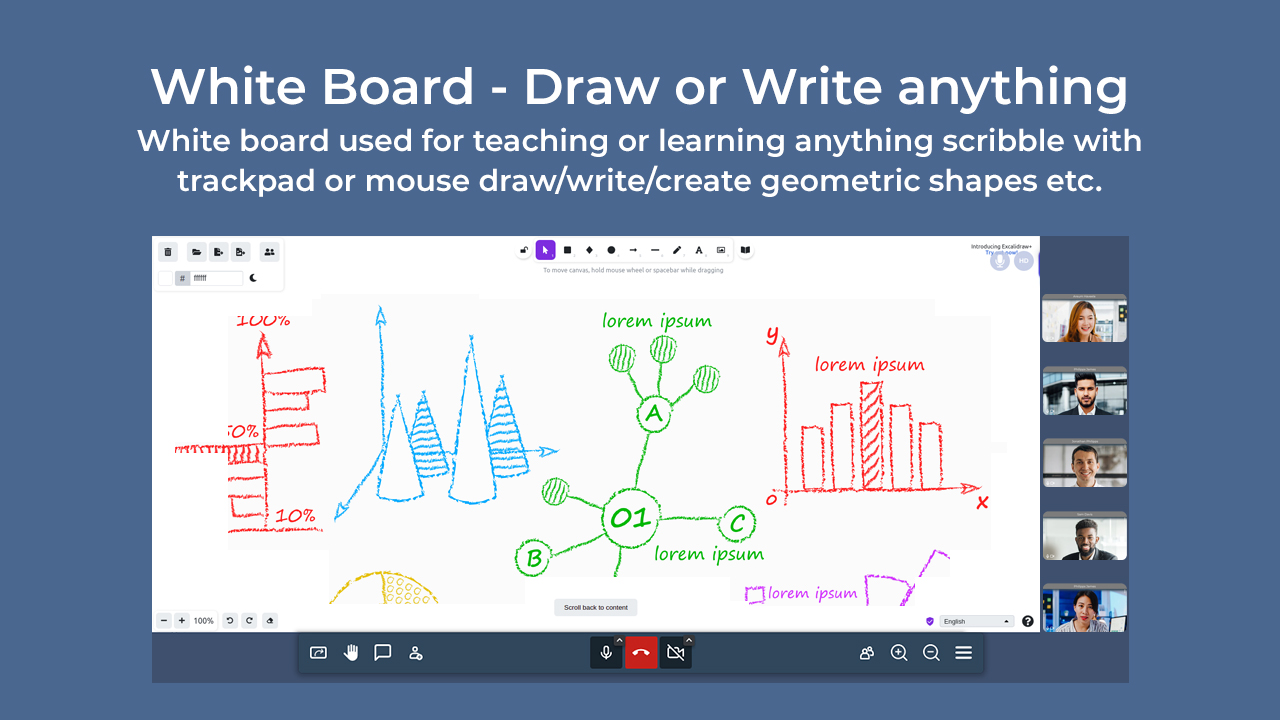 What you get in Enterprise Self Host Plan?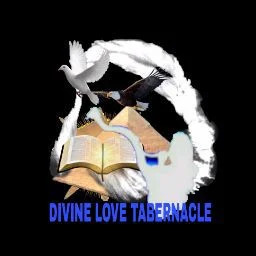 Divine Love Tabernacle

"Very nice app zoom and google meet are fail"

Viviana C.

"good experience using meethour for recruitment meetings"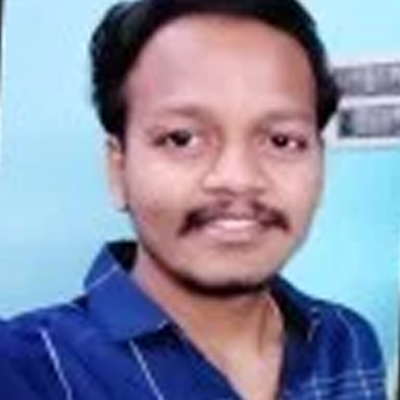 karthikeyaraju V.

"it was very good in video calling which have Hd quality which is very good and which i like most"

Prakash A.

"Easy and Efficient alternative, Would replace many a lot apps"

Sukumar M.

"Best Video Conferencing App for All."

Ali A.

"I can manage all my meetings from one dashboard"

AYOMIPO O.

"It's a pretty good website for video calling others."

Sai K.

"Secured video conferencing platform"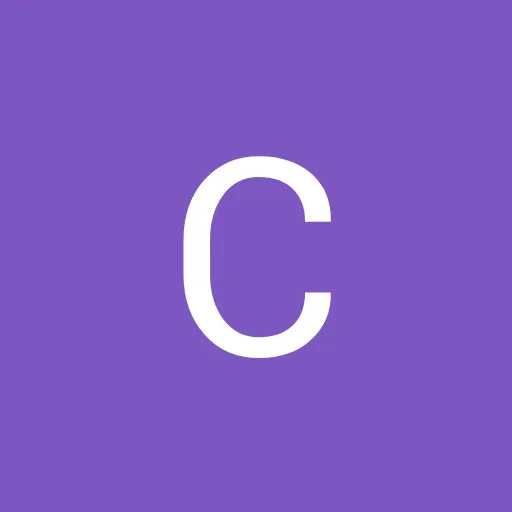 Chada Praneeth reddy

"All the Features which I need are available here"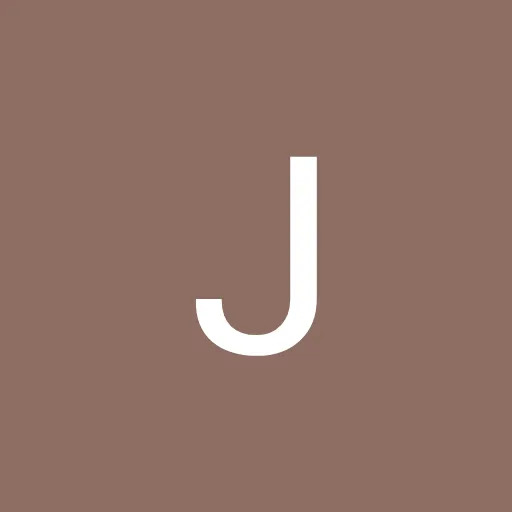 Jeany Lockwood

"Very good apps"
Enterprise (One Time Deal)
Small and Medium Companies
$1999.99
(No Commitment)
All Developer Features - Plus
No Licence Monthly Billing
Unlimited 1:1 & Group Meeting
Host up-to 500 Participants
Self Host on your Server (On-Premise)
No need to buy licences for all the users in your platform.
Recording within your AWS S3 Bucket
100% White Labelled
Manage your Own Conference Design
Company Branded Mobile Apps and Desktop Apps
Custom Development Feasibility
Premium Support
Other charges
$99 /month

(APIs & AMC)
$30 /month

(Email Service - Optional)
$50 /hour

(Customization charges - Optional)
Features
Free

Individuals (Regular Price)

$0.00

/year/licence

Pro

Small Teams (Regular Price)

$77.88
/year/licence

Enterprise

Small and Medium Companies (Regular Price)

$1999.99

(One-Time-Fee)

All in One Dashboard
Unlimited 1:1 & Group Meeting
Host Participants in single conference
100
200
500
End-To-End Encrypted
Virtual Background
Share YouTube Video
Screen Sharing on Desktop
Screen Sharing on Meet Hour Mobile App
Voice Commands
Video Call Recording
Dropbox Recording
DropBox & Meet Hour Recording
DropBox & Meet Hour Recording & AWS S3 Recording & Custom Storage
LivePad - Document Writer
WhiteBoard - Scribble Anything
DonorBox Live Donation
Click&Pledge Connect Live Donation
No need of Licences
1
Unlimited
Unlimited
Store Recording on your own AWS S3 Bucket
Analytics & insights
Parallel Live Stream (YouTube / Instagram / Facebook / LinkedIn / Twitch / Custom RTMP)
Mute Audio/Video of Participants upon entry
Force Audio/Video Mute Participants
Branded Conference - yourbrand.meethour.io
Hosted on your server
Add your Custom Domain
Embed Meetings
Custom Requirements
JS SDK, Native Android, Native iOS, React Native & Flutter SDK
De Integration
Dynamic Logo
Exclusive Support