Video-Conference Simplified
Meet Hour helps you to easily create group meetings, record calls, access whiteboard, and collaborate with participants.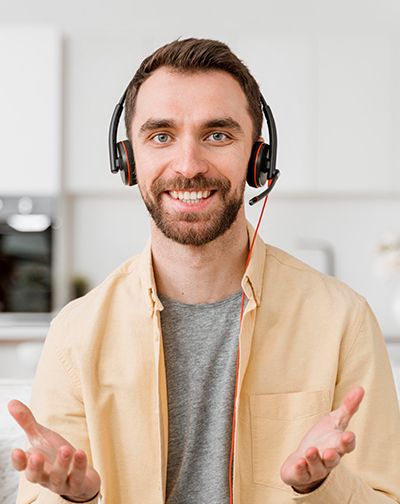 Key Features of PRO Plan
No Ads
Unlimited 1:1 & Group Meeting
Host up-to 200 Participants
Live Streaming (YouTube, FaceBook, Instagram)
Meet Hour Recording with 15GB storage
Branded Conference (yourdomain.meethour.io)
White Board - Tutor remotely
Quick Setup
Simply sign up, create a meeting room, set a password, and get started with your meeting.
Unlimited Calling
Enjoy 24-hour unlimited audio/video calling plus unlimited recording, all with end-to-end encryption.
Full-Featured
Enable virtual backgrounds, screen sharing, chat, donations, real-time document collaboration, and more.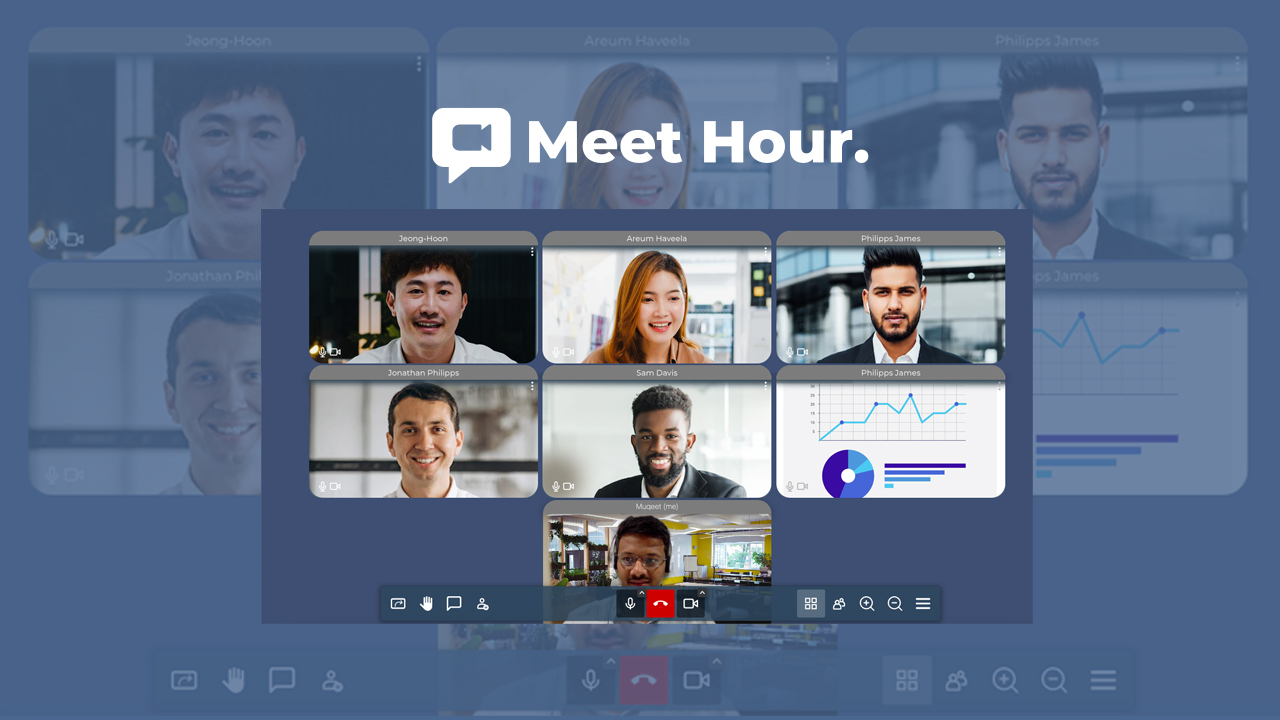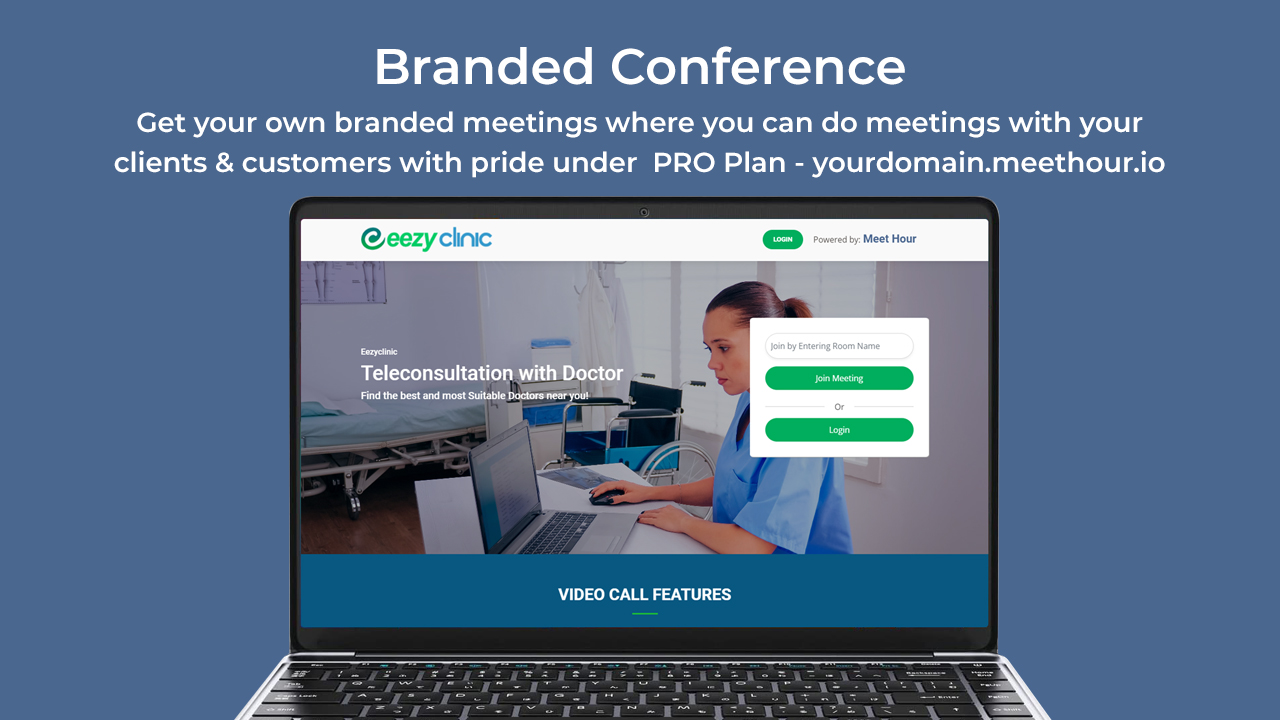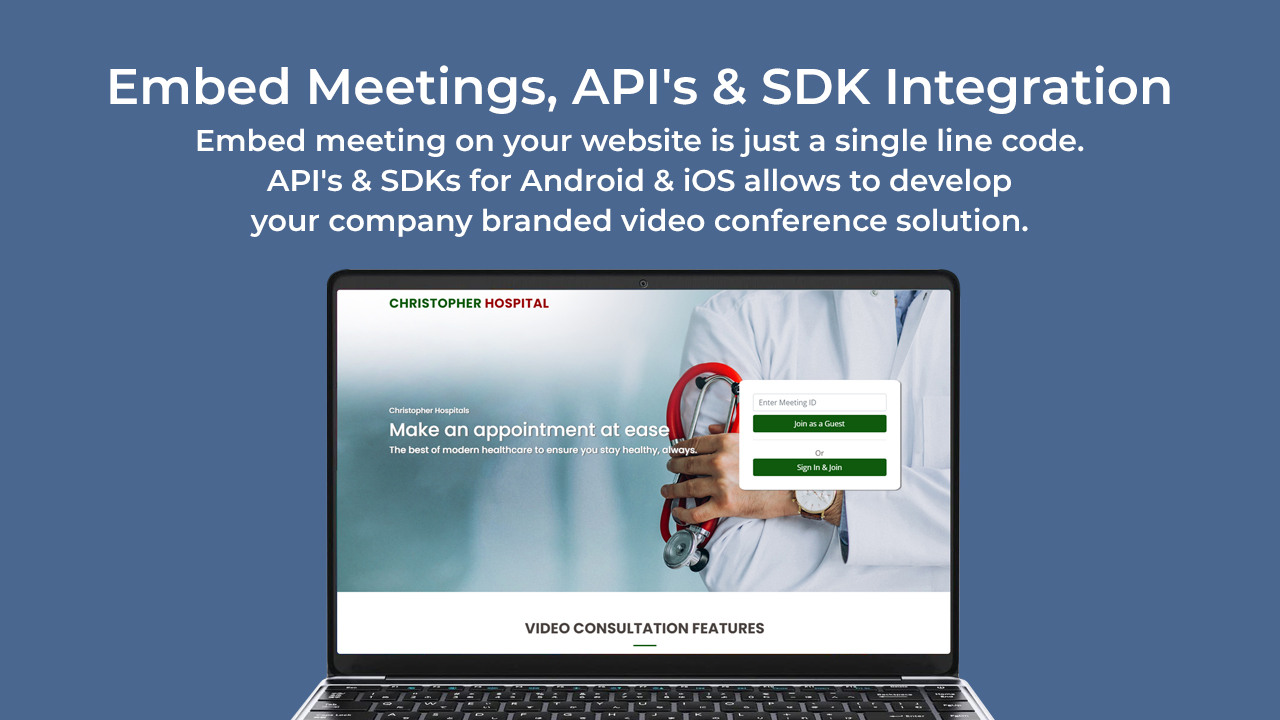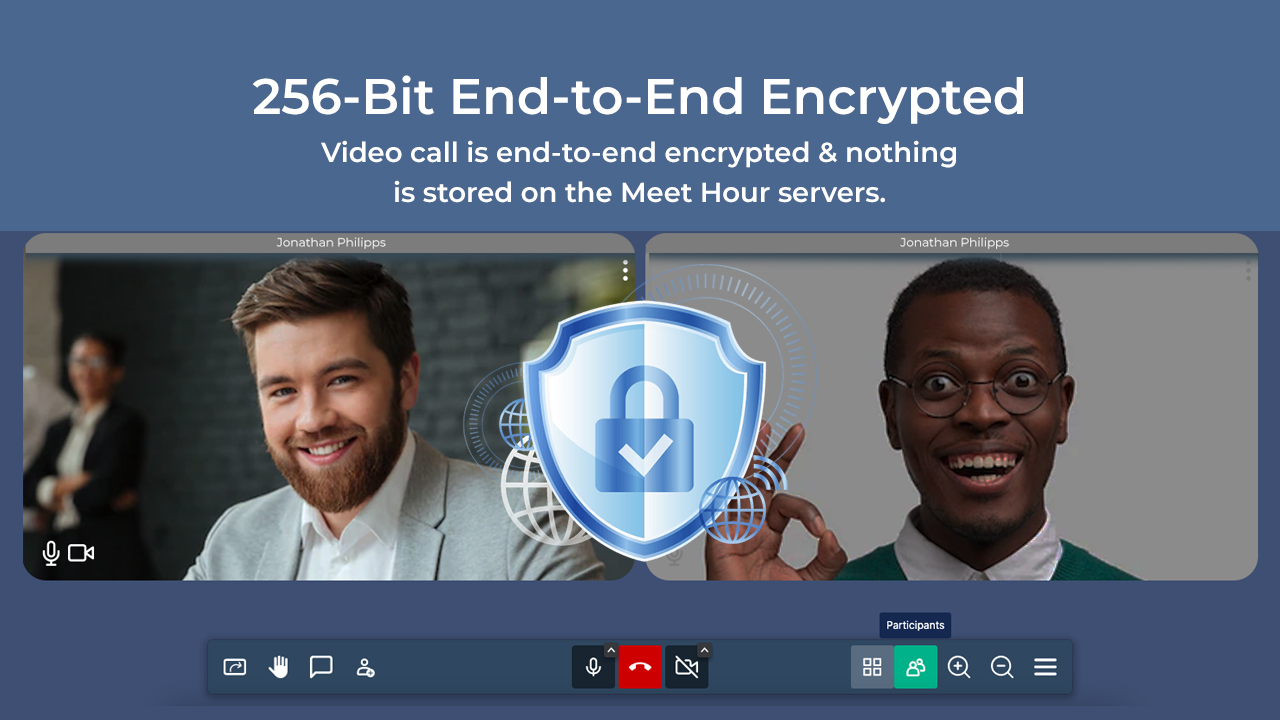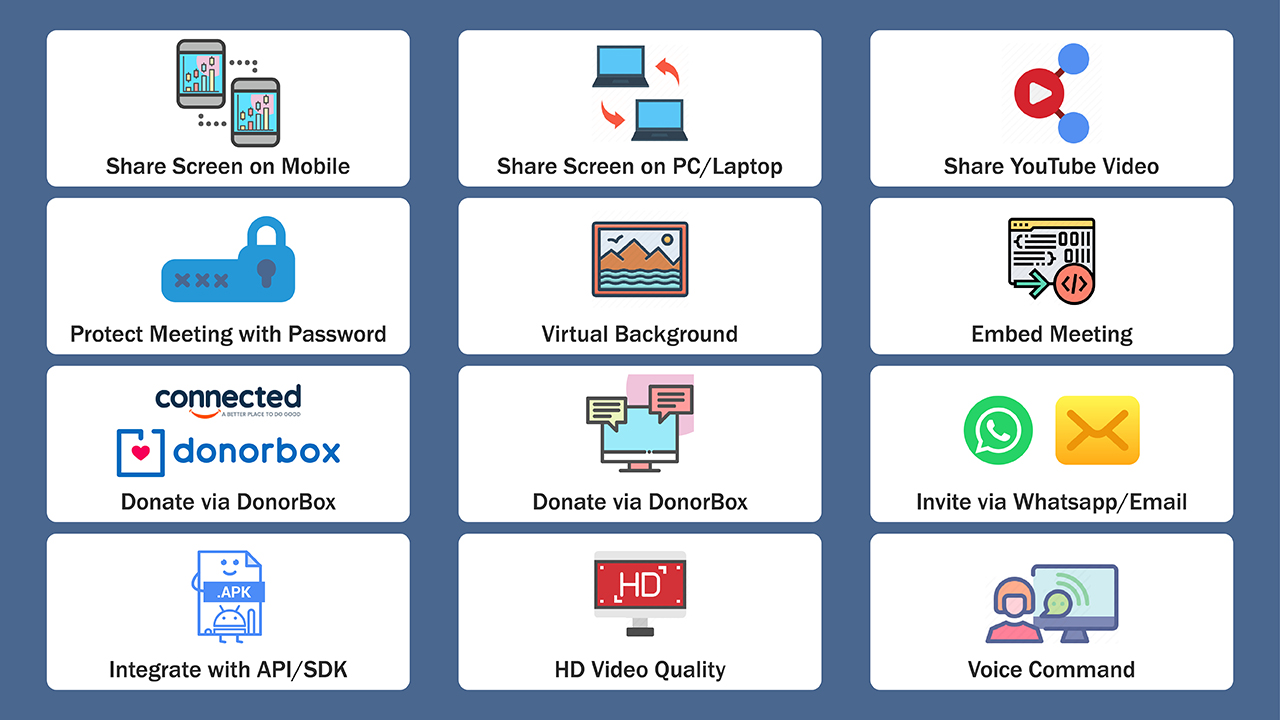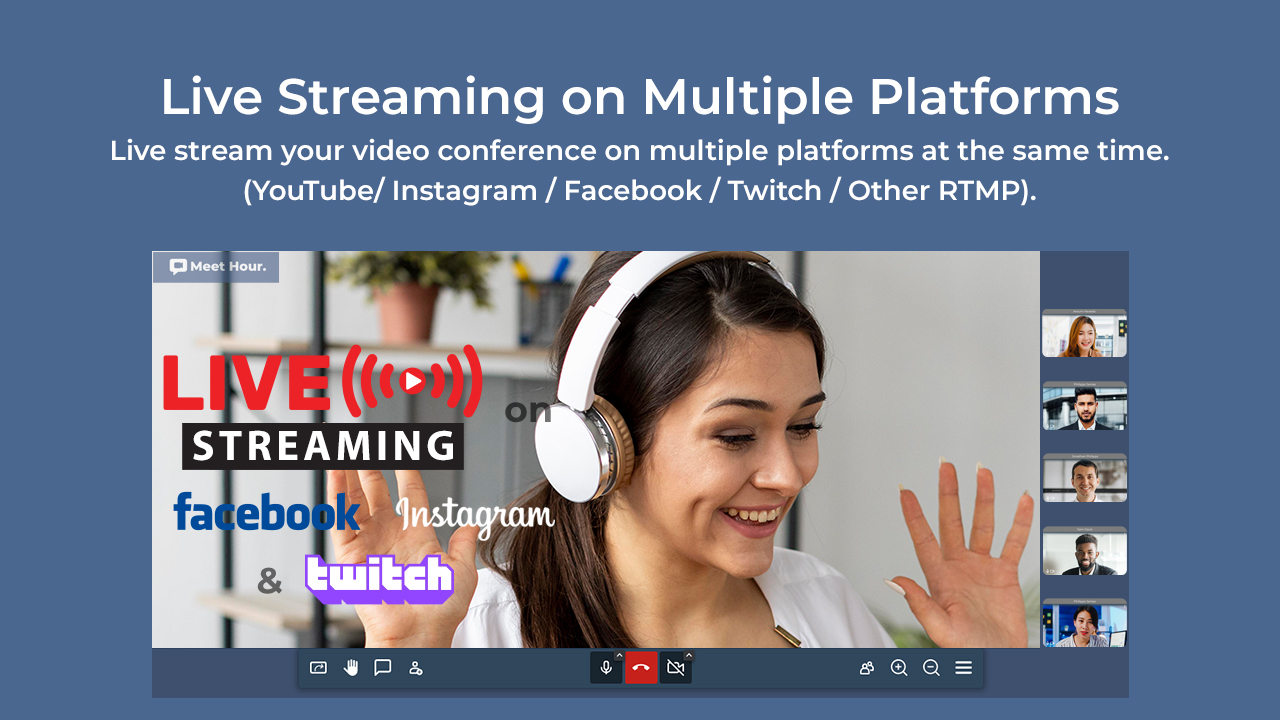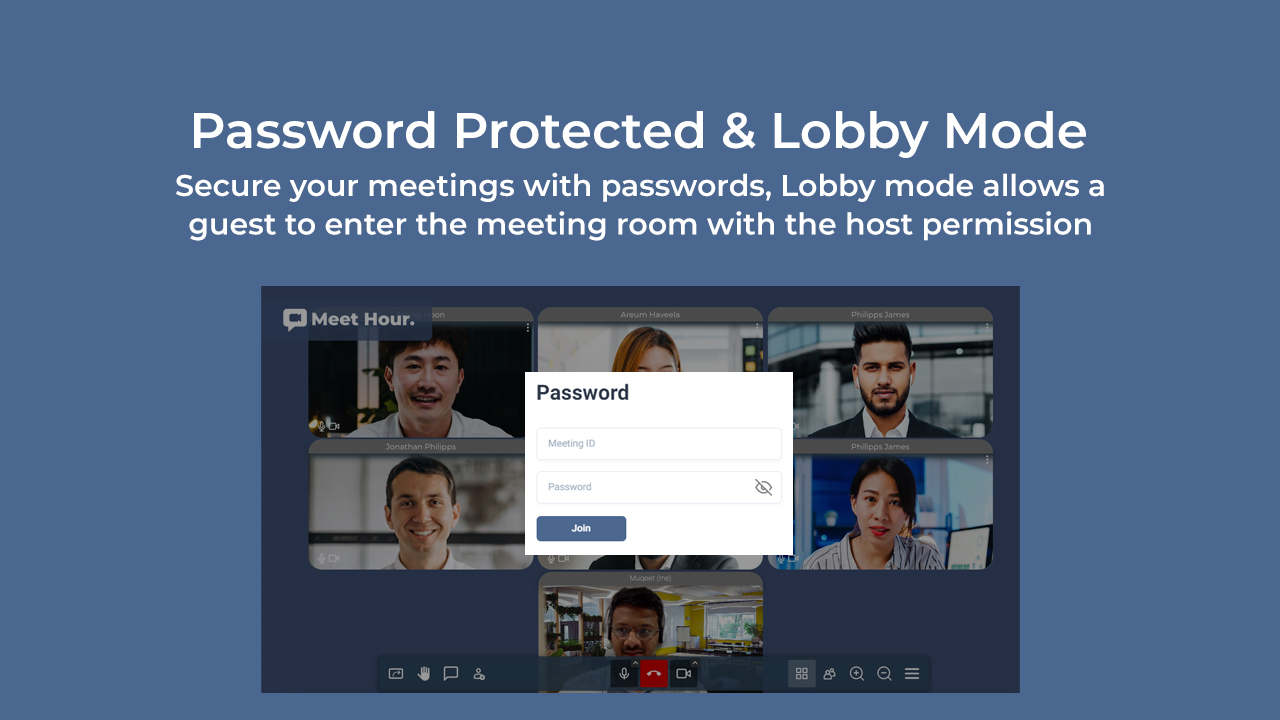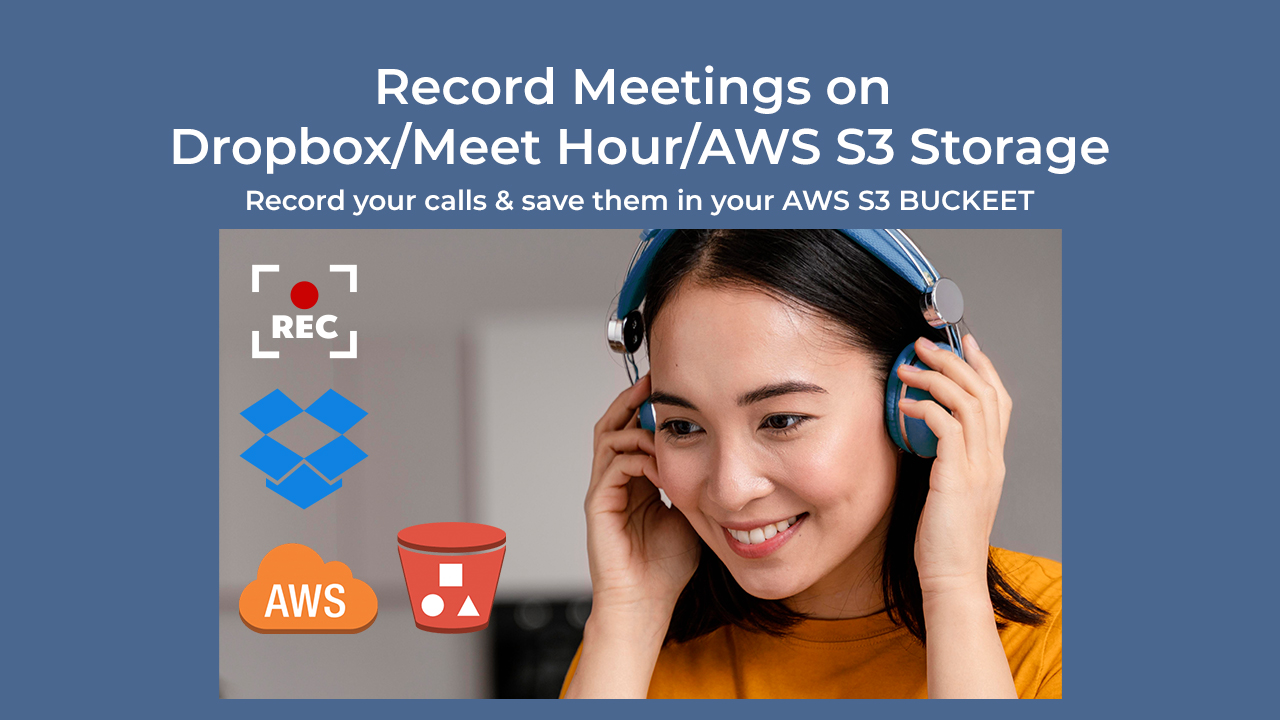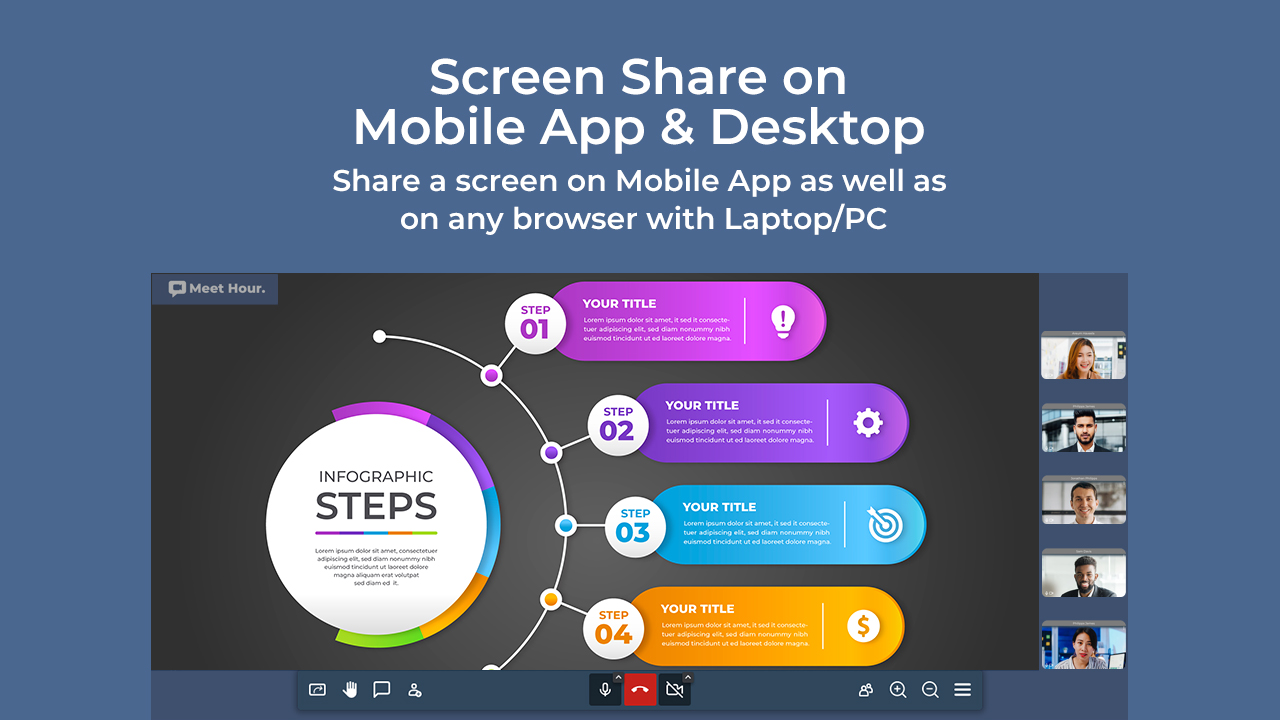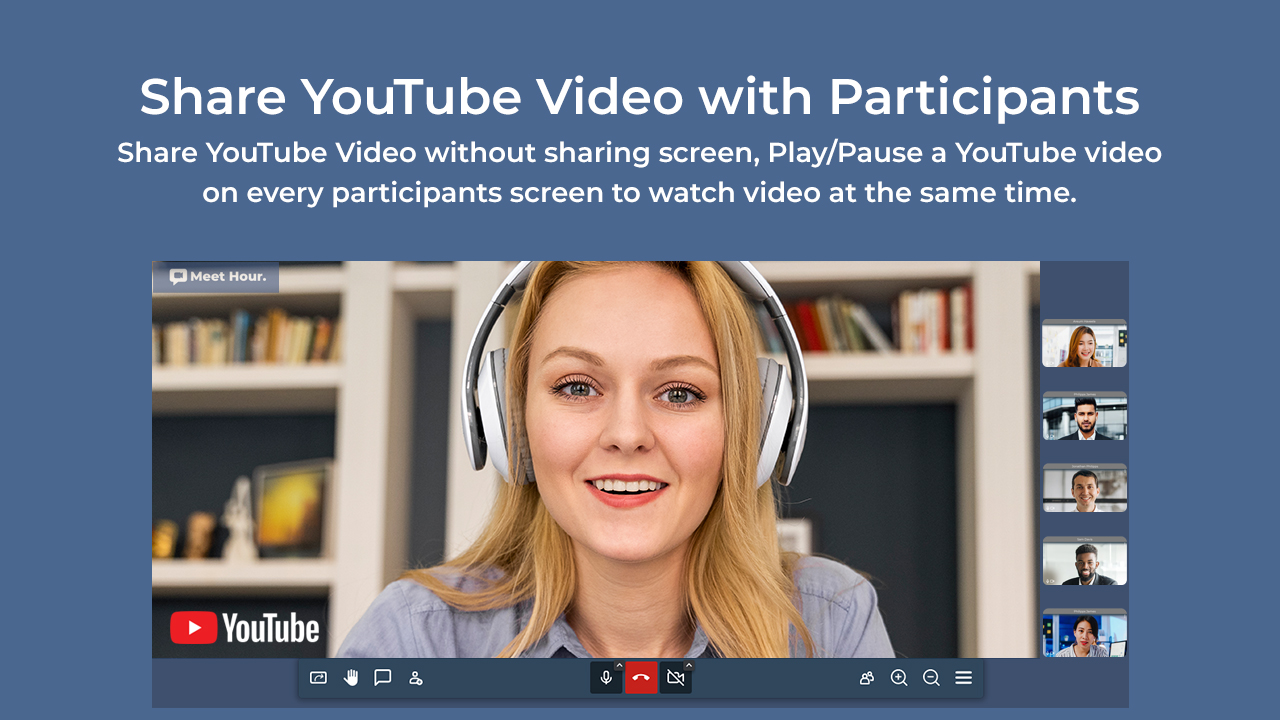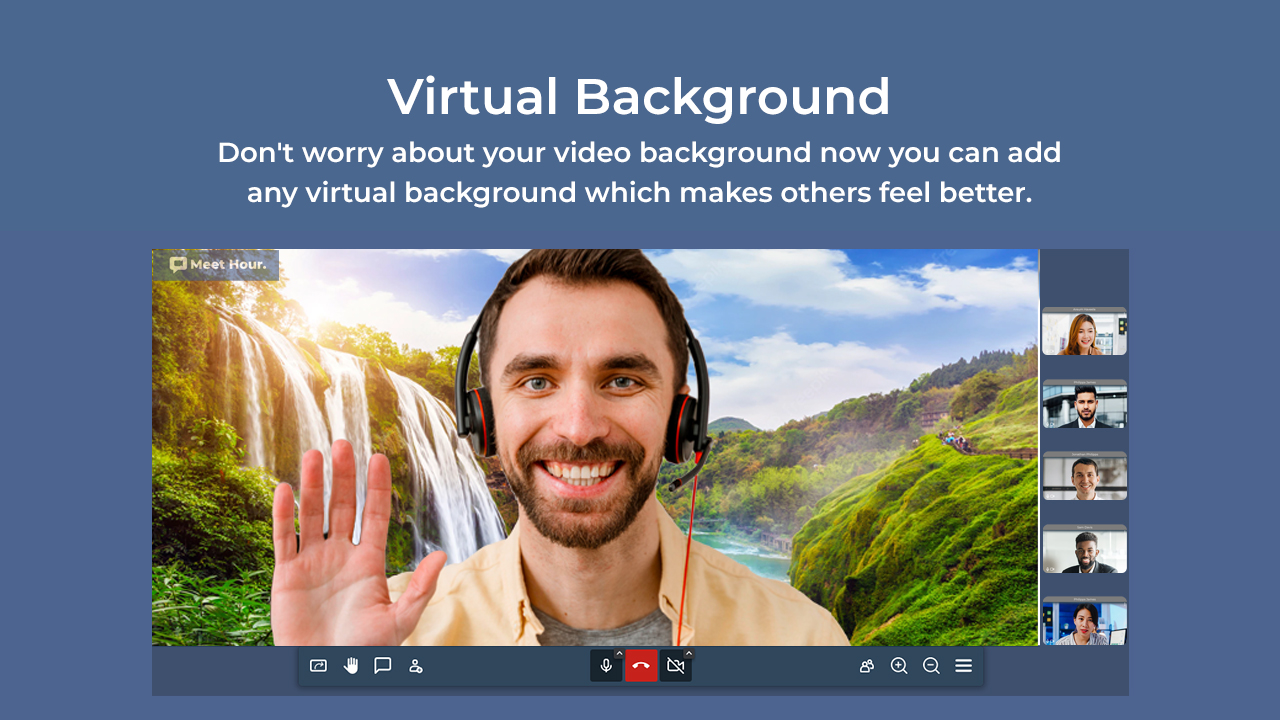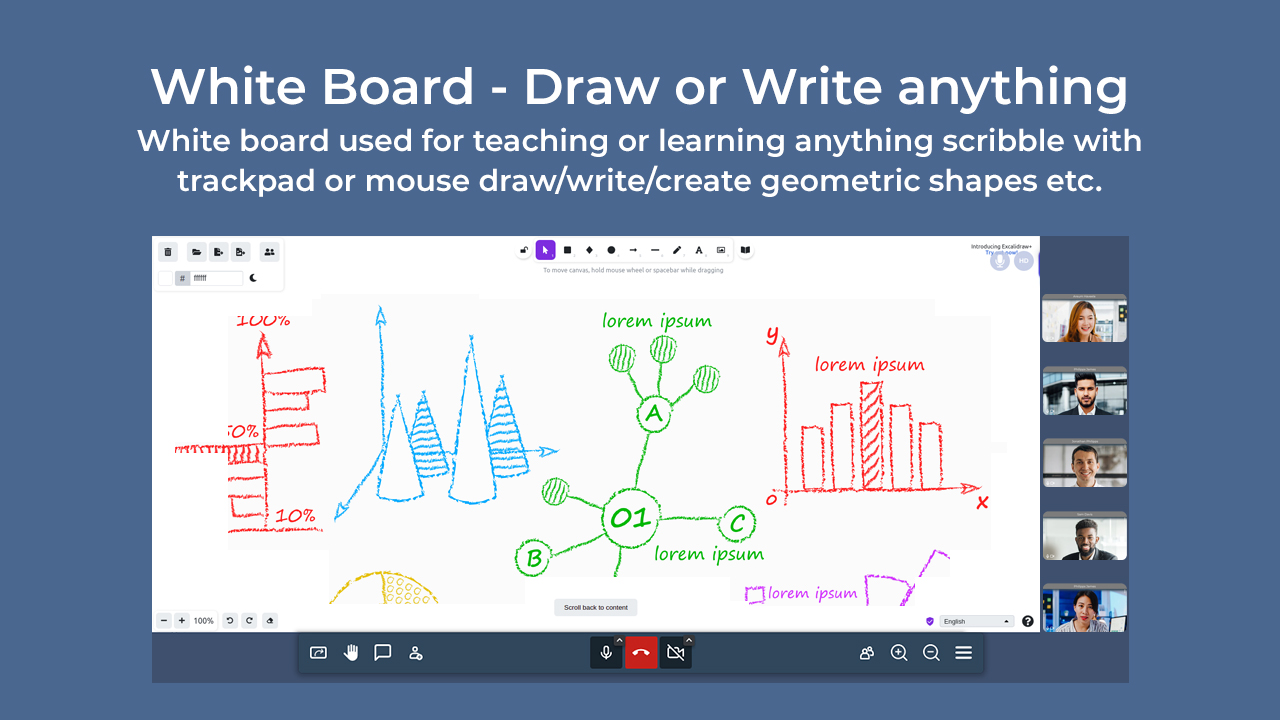 What you get in PRO Plan?
Our Client's Branded Instances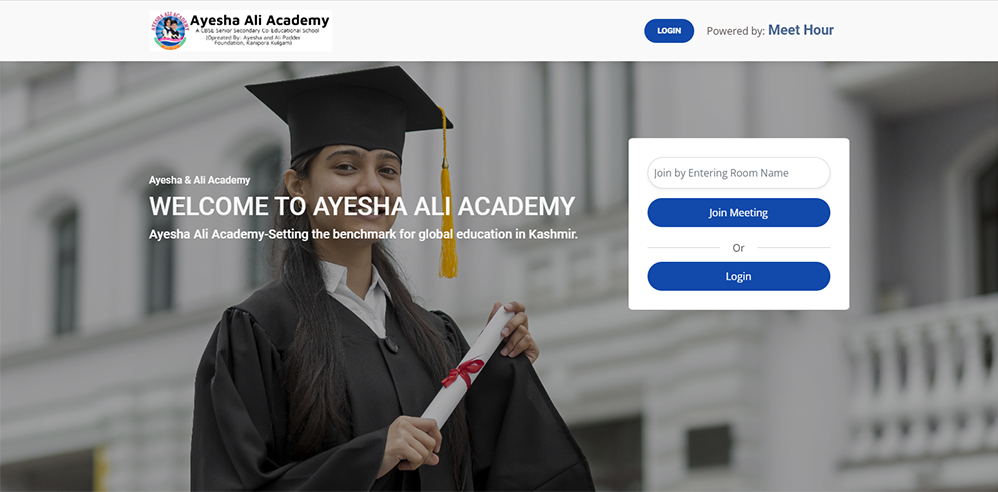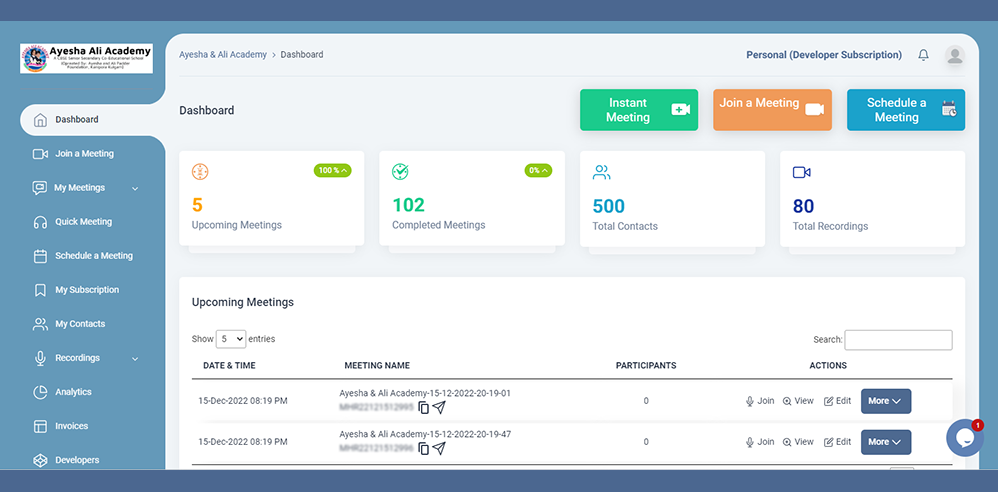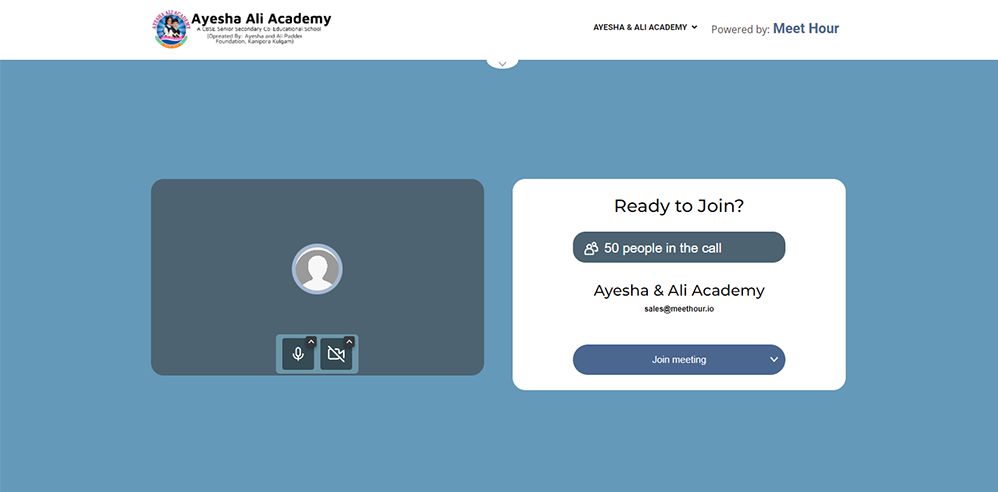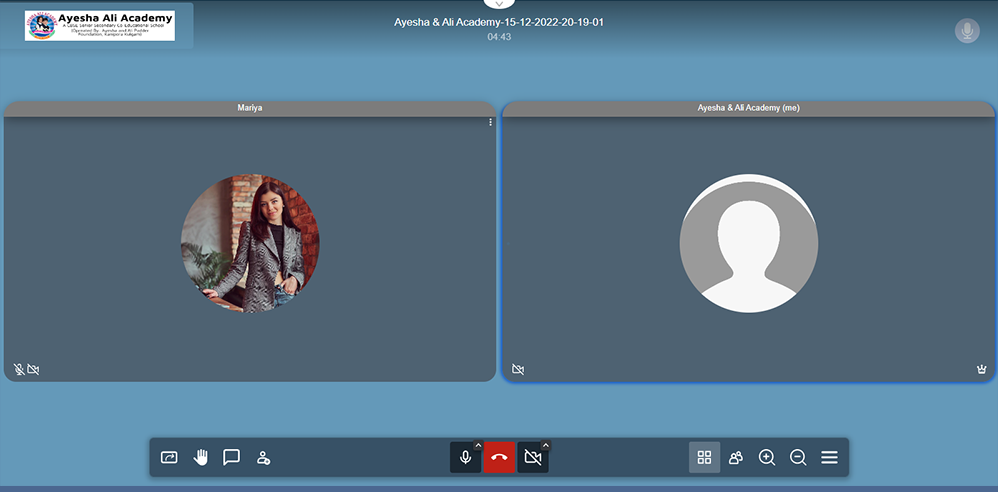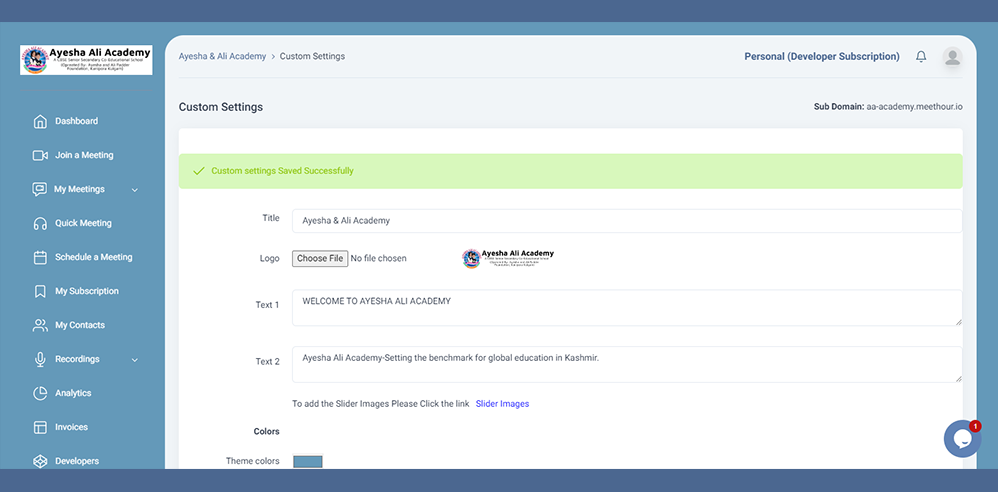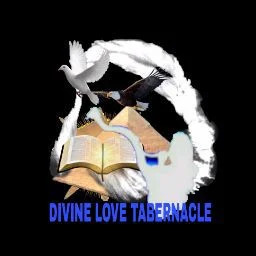 Divine Love Tabernacle

"Very nice app zoom and google meet are fail"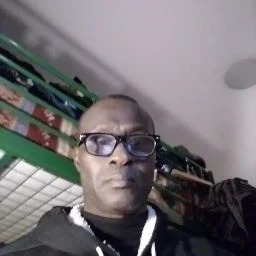 Arouna I.T

"I like Meet Hour is good enough 😌"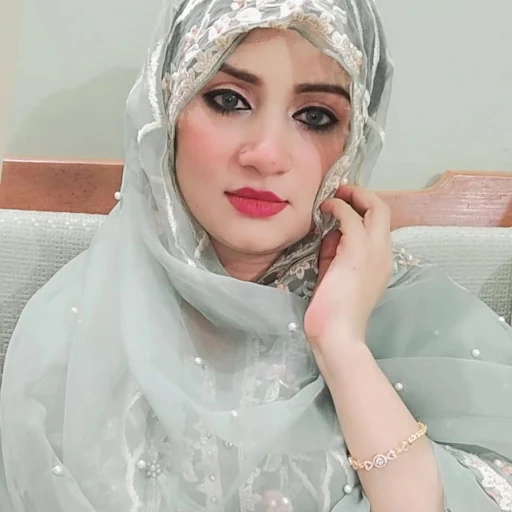 Huda Noman

"Amazing app"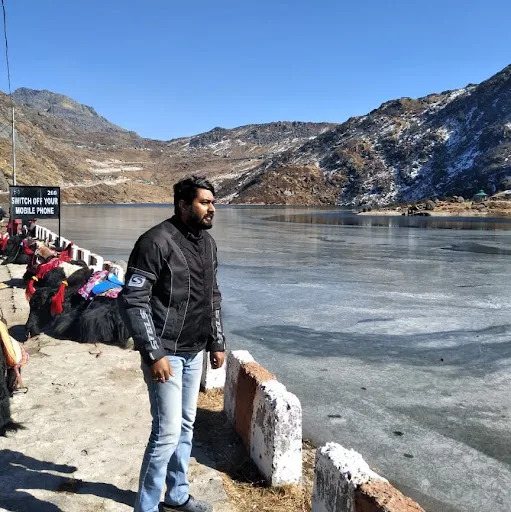 Kireeti Reddy

"User friendly app to make conference calls with good audio quality and options required for hassle free Virtual meetings."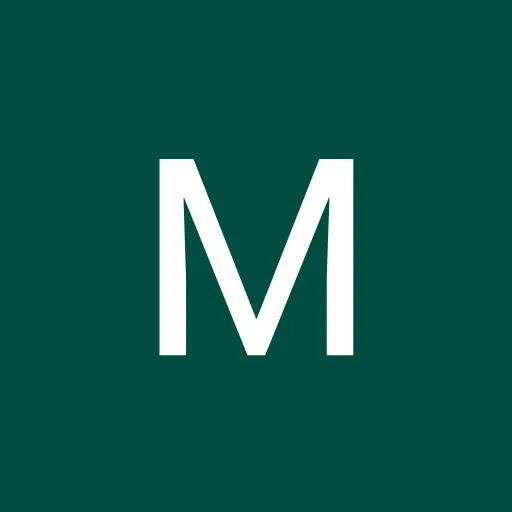 Mariya Z. Anees

"Works seamless in Dubai, Excellent video and sound quality."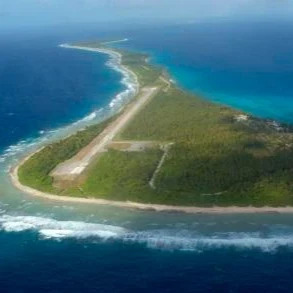 James Matayoshi

"Secure and does not require invitees to register."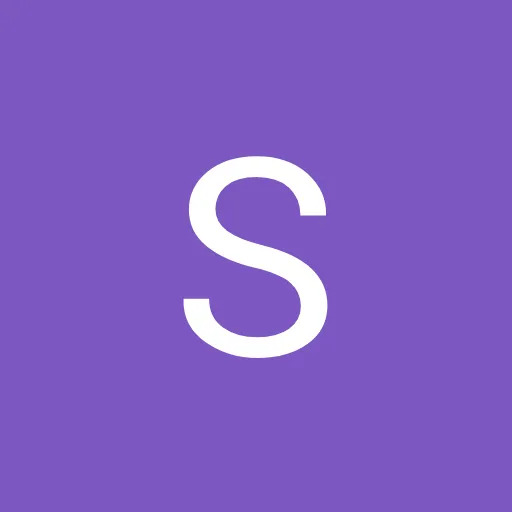 Sacha

"Exceptional application, the features and ease of usage. I would recommend this application."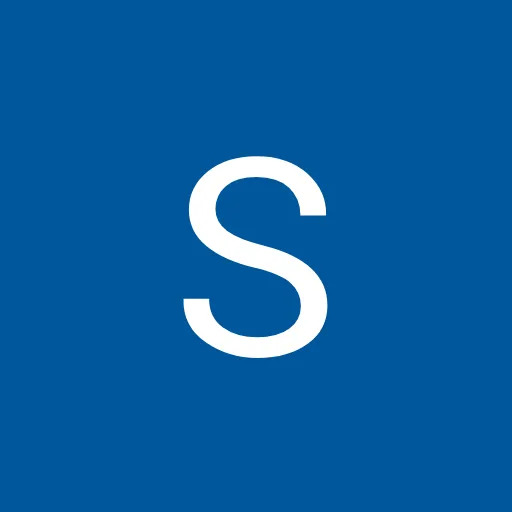 Sukro Oraon

"It is the best meet app,,✨✨✨ I gave 3 star But I can't present with others This is good app🙂"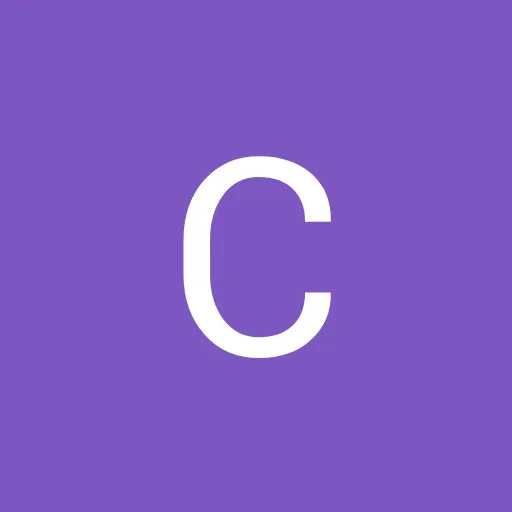 Chada Praneeth reddy

"All the Features which I need are available here"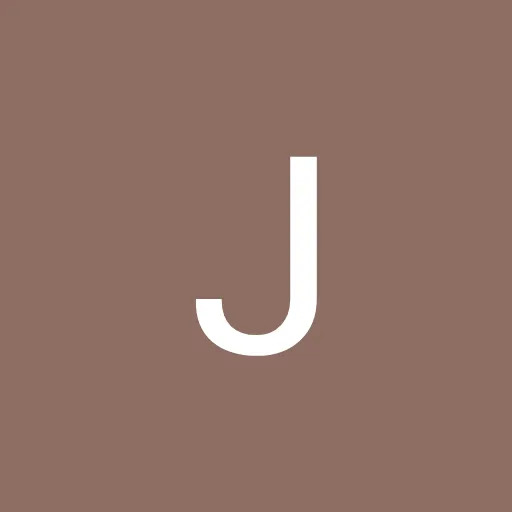 Jeany Lockwood

"Very good apps"
Pro
Small Teams
$6.49
/licence/month
(1 Year Commitment)
All FREE Features - Plus
No Ads
Unlimited 1:1 & Group Meeting
Host up-to 200 Participants
Parallel Live Streaming
Custom Recording
DonorBox Donation
C&P Connect Donation
Branded Conference
Other countries rates
₹449
/licence/month (India)
£4.89
/licence/month (UK)
Features
Free

Individuals

$0.00

/licence/month

Pro

Small Teams (Regular Price)

$6.49

/licence/month

All in One Dashboard
Unlimited 1:1 & Group Meeting
Host up-to Participants
100
200 + 1M+ Audience on YouTube / Facebook
/ Twitch Live Stream
End-To-End Encrypted
Virtual Background
Share YouTube Video
Screen Sharing on Desktop
Screen Sharing on Meet Hour Mobile App
Voice Commands
Video Call Recording
DropBox & Meet Hour Recording
LivePad - Document Writer
WhiteBoard - Scribble Anything
DonorBox Live Donation
Click&Pledge Connect Live Donation
Minimum Licenses
1
Unlimited
15GB Meet Hour Storage for recording
Analytics & insights
Parallel Live Stream (YouTube / Instagram / Facebook / LinkedIn / Twitch / Custom RTMP)
Mute Audio/Video of Participants upon entry
Force Audio/Video Mute Participants
Branded Conference - yourbrand.meethour.io
Get Sub Domain of Meet Hour